EXISTING PRODUCTS
Distribution & Reselling
Our products - TDSMAN & ChequeMan - are market leaders in their respective segments. We invite partner companies for distribution and/or reselling across India.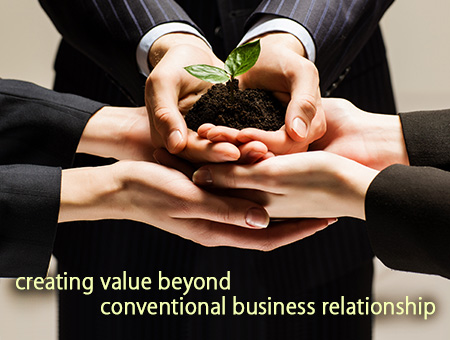 Affiliate Online Marketing
TDSMAN & ChequeMan are both promoted and sold through various online platforms. If you can help us reach larger potential market segments online, we can explore a partnership based on revenue sharing models.
Private Branding
We invite organizations interested in recasting our products into distinct private products of their own. These may be marketed in competition to our product lines. Further, for ChequeMan, we invite international companies to jointly work with us in re-engineering the software for addressing requirements that are country specific.
NEW PRODUCTS
Jointly Develop a Software Product with Us
If you have domain expertise with conceptualization or a blueprint of any software that has market potential, we can work together in strategizing, developing and marketing the product.
Creating a Product from Existing Software
If you have existing software that can be re-engineered as ready-to-use, we can assist you.
Product Development as an Outsourced Service
We can provide our skills, expertise and resources to develop a software product for you as an outsourced service.